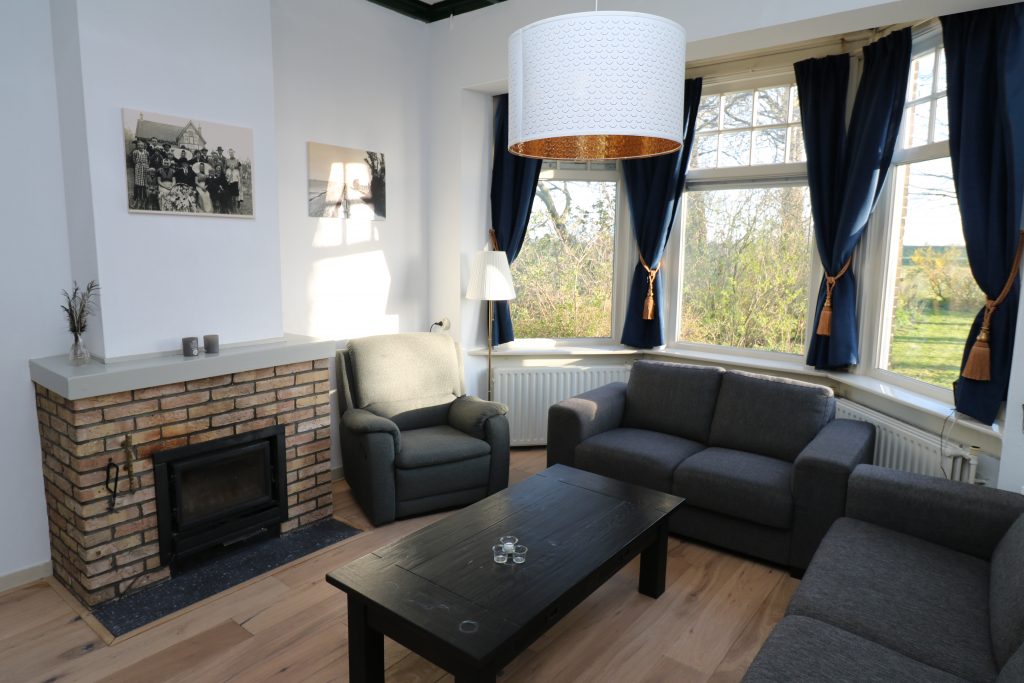 Huize Adriana − A lovely place in the middle of nature
Huize Adriana is a classical house in the middle of the country side, situated at the beautiful lake "Veerse Meer". The house is surrounded by a huge garden which provides plenty of space. The location is very quiet and secluded. 
Zeeland is the cycling province of the Netherlands! From Huize Adriana you can choose from many cycling routes, for example a round of Veerse Meer from a round through Zuid-Beveland. The bike paths in Zeeland are very good and present almost everywhere. Exploring the province by bike is great!!
If you like long hikes along the water, along farmlands and through nature then you are in the right place. From Huize Adriana you can make beautiful hikes in various directions. It is also possible to take a walk in the forest "de piet" 10 km further at the lake "Veerse Meer".
You can practice various water sports on the Veerse Meer. For example, you can go surfing, sailing or wake boarding. In the nearby marina you can rent sailing boats or a motor boat. You can of course also bring your own gear. The lake "Veerse Meer" is very suitable for all kinds of water sports on relatively calm water.
It's safe to book online with us! Get your dream stay in clicks or drop us a line with your questions.